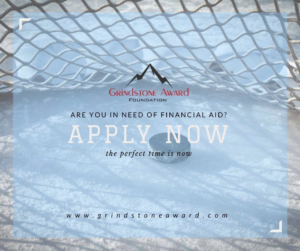 I had a phenomenal college hockey experience. I found the perfect fit for me academically and athletically
and my teammates have become lifelong friends. Some of us coach, many of us have kids (and hopefully
future hockey players) and most of us are still involved in some way with the female game.
One of those amazing women, Danielle Grundy, has started something awesome and I am proud to share
it with you today.
Simply, she has started a charitable foundation that supplies financial aid for players and families who
need some help with the rising costs of playing the game we all love.
She recently ran a huge charity event out in BC to raise money for the foundation and she just told me
that they've got some grants ready to give away to a Canadian family with a female hockey player
under the age of 19.
You can find all the information over at www.grindstoneaward.com
If this could benefit someone you know, please pass this message along.
And if this is a cause you'd like to get involved in supporting, there's info
on how to do just that over on the website.
Those of us in the Total Female Hockey community, and the female hockey community in general,
need to support each other on and off the ice.
Thank you Danielle for creating such an amazing foundation to help keep the dream alive for aspiring young girls.
Just a reminder of what amazing things you can achieve when you work hard and dream BIG.
Your friend and coach,
Kim
Kim McCullough, MSc, YCS
Director & Founder, Total Female Hockey
Proud supporter of The Grindstone Award